Employees are the foundation of any workplace and need to be motivated. To maintain motivation, many employers offer their employees different benefits, like paid vacations, recharge days, education allowances and wellness benefits.
Advantages of a Group Health Insurance Policy
Out of these benefits, the most useful is the wellness benefit, commonly known as health benefits. While other benefits like paid vacations, recharge days are good to have, they don't have a significant impact over the long term. But health benefits mean that employees are stress free about meeting healthcare expenses for themselves and their families.
It is not a big deal for those blessed with good health, but for those of us that have families or are plagued with health issues, having health benefits provided from our workplace is a great perk to get. Having health benefits means that any health issue that needs medical care or hospitalization is covered under the health care package offered by the employer.
Health insurance benefits allow businesses to attract new talent and helps boost employee efficiency. A group health insurance policy is a basic and important employee benefit that organizations should pick for their employees.
How a Group Health Insurance Policy Works
A group health insurance policy offers a group of employees with health insurance coverage. The policy usually covers the medical costs that are accumulated when an employee experiences a medical emergency. It offers them financial relief from medical expenses.
Some common requirements of a group health insurance policy are as follows:
A group policy can be bought by businesses and other registered entities like clubs, trade unions, etc.
A single Master Policy is booked in the name of the business while its employees are listed as the insured members.
The employers can decide to pay the entire premium on behalf of its staff or ask the employees to give in the entire portion of their individual premium. In some cases, the premium contribution is paid by both the employer and the employees in a pre-defined proportion.
Group health insurance requires a minimum number of employees to be insured under the group policy. There is no limit on the number of employees that can be covered under the insurance plan.
Like normal insurance policies, a group health policy is issued for one year. after a year completes, the policy is renewed for further coverage.
Employees be covered under a group health insurance policy as long as they are employed by the business that owns the policy. Once they leave the organization, their entitlement to coverage under the policy is finished.
New employees can be added into an existing group health policy when they clear their probation period or when they join the organization.
When there is a claim against the policy, the insurance provider pays the claim submitted by the employees. Coverage for all other insured under the policy is not affected.
The sum insured overall and for individuals is decided after mutual discussion by the employer and the insurance company. The coverage can vary according to average employee age, their income levels and even hierarchy in the organization. Many employers pay their blue collar workers higher insurance claim as matter of principle. Many others pay their top tier employees higher insurance amounts.
Important Aspects of a Group Health Insurance Policy
If you are shopping around for a group health insurance policy for your company, you should make sure that you invest in the best possible policy for your employees. This would involve getting comprehensive coverage with low premiums (if possible). To do so, here are some factors that you should consider when shortlisting your options
Insurance Plan Coverage Offered
Group health insurance plans have a standard set of covered benefits. These usually include coverage for inpatient treatments, pre and post-hospitalization costs, daycare treatments, ambulance costs, etc.
Most insurance companies also offer additional covered items which are add-ons that you can pick for an additional premium. These add ons help to increase the scope of a policy.
When choosing a group health insurance policy, you should try to pick one with the most comprehensive scope of coverage for your employees. This allows for all-around protection and gives your employees true financial assistance in medical emergencies.
The Sum Insured
Under a group health policy, the insurance company specifies a maximum limit for the sum insured. Policy buyers can pick any amount under the specified limit. Within your budgetary constraints, you should opt for the highest possible coverage. Medical costs have become quite expensive, and medical inflation is also a grim reality that you cannot ignore. So, opt for an optimal sum insured, which would allow your employees a sufficient level of coverage.
Premium and Coverage
If you pay the policy's premium, the premium is booked as an expense for the organization. Different insurance companies have differing premium structures and coverage areas under their group insurance packages.
As with any purchase decision, it is advisable to get quotes from different insurance companies because different insurance companies charge different premiums and comparing can save you from high premium costs.
Many companies also opt to hire brokers to help them get the best possible premium quotes for different group health insurance plans, compare and negotiate for the best possible quote.
During the comparing process, it is essential to keep an eye on the coverage benefits as some plans can offer very low premiums by reducing the scope of coverage. High premiums may be for very comprehensive coverage clauses. So, compare the premiums and the coverage in a policy and then select a plan which offers the best possible coverage at competitive premiums.
Members Covered
Standard group health insurance policies usually include immediate family or dependents of the employee as well. Family members include the spouse, dependent children, and in some cases dependent parents. The more members covered, the better your coverage would be.
Coverage Limits
Along with the over limit of the policy on which you pay your premium, there are some sub-limits on specific coverage benefits in the group health insurance policy. For instance, many policies have sub-limits for rent, which covers entitlement for hospital rooms. Another example is of childbirth sub-limits, which at times do not cover c-sections.
Sub-limits are curbs on coverage which should be avoided as much as possible. the entire purpose of health insurance and the convenience it offers is bypassed. Make a point to select plans that do not have sub-limits.
If some limits are necessary, make sure that they are relaxed enough to cover a major chunk of the costs. For example, if the plan allows maternity coverage for your employees, there would be a limit on such coverage which is unavoidable. It is usually preferable to pick plans with a higher coverage limit so that a larger part of the cost is covered.
Discounts offered
Health insurance companies usually have attractive discounts in their group health plans to attract buyers for their policies. Try and hunt for plans that offer the maximum possible discounts so that your premium expense is reduced.
Network of Panel Hospitals
Health insurance from the larger insurance providers facilitates cashless claim settlements if the insured party gets treatment from a hospital on their approved panel list. To ensure that your employees can easily access a panel hospital, insurers with the largest network of facilities should be selected.
For employers, a group insurance policy is a means to promote efficiency and motivation among employees. It also goes a long way in improving employee retention. Businesses can claim the premiums paid for the policy as a business expense and reduce their tax liability. This makes the group health insurance policy mutually beneficial for both employers and employees.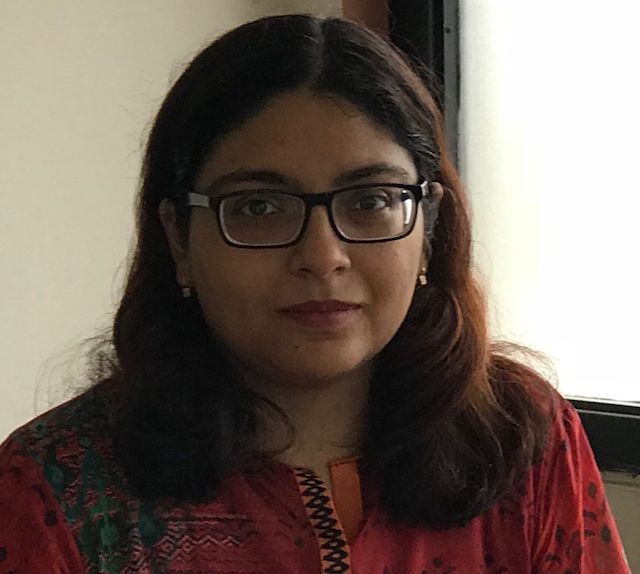 Sadia Zaheer holds a Masters in Business Administration from IBA, Karachi. After working in several financial institutions in Client Management, Corporate Lending, Islamic Banking and Product Management she jumped careers to pursue a career in writing.
She is a Finance, Business and HR Development writer with four years of experience. She reads a lot and takes care of her multiple cats to remain calm.