Finding an affordable group health insurance plan for your company can be complicated, especially if you are exploring insurances and their terminologies for the first time. Like any specialized financial field, the insurance sector uses special terms for specific items, confusing for laypersons. Simply knowing what these terms mean can help you navigate through information to make better decisions for your company and staff.  
Below are some of the most important definitions to know when searching for a health insurance plan.
Policy
The insurance policy is usually a standard contract between the insurance company and the policyholder in insurance terminology. The policy has information about all facilities that the policy will cover and determines the claims that the insurer legally has to pay.
Beneficiary
A beneficiary is a person that will receive insurance benefits through coverage of the group health policy. In the case of health insurance policies, these are the people that the policy covers for health care.
Hospitalization & Related (H&R) Benefits
Group insurance policies have an annual limit specified for each beneficiary under H&R benefits like standard policies. These benefits generally include:
Hospital stays, with room entitlements specified, like a bed in a general ward, semi-private room, or private room coverage, need to be decided and included in the policy. Most companies stagger their staff's entitlement according to seniority in the business hierarchy.
Many employers add in optional benefits of Paid Doctor visits during a hospital stay, which means that the policy will cover any visits by a doctor during their staff's hospitalization period.
All expenses related to surgery and its medications etc., can be included in hospitalization and related benefits.
Many policies do not automatically include Specialized Diagnostic Tests like MRI or CT Scans, which need to be added separately.
Inpatient treatments and procedures are also an option and need to be specified in most policies.
Emergency Accidental Treatment and Pre-Hospitalization and Post-Hospitalization treatments are also helpful benefits. These cover all expenses related to hospitalization and related costs that occur due to accidental injury.
Deductible
A deductible is an amount that the policyholder has to pay personally (the technical term for this is out of pocket) before the insurance company starts contributing towards any expenses covered by the policy. The deductible specifies how much money the policyholder will pay to the doctor or hospital. It is usually paid at the time of treatment.
The deductible (amount) may need to be paid once every calendar year or once for each new condition covered by the policy
Every calendar year, deductibles need to be paid once. They will not need to pay again until the policy is renewed for another year.
Once per condition, deductibles are paid every time the policy beneficiaries visit the doctor, except for follow-up visits for the same condition.
Maternity Benefits
These benefits specify the room charges and delivery expense limits for each female spouse and female married employee. These benefits usually include:
Prenatal treatments related to childbirth (these are treatments needed before delivery)
Postnatal treatment (these are required treatments after delivery)
Complicated delivery like Caesarian section, DNC, etc.
Out-Patient Department
Some employers are willing to include an annual limit for their insured employees under OPD benefits. These usually include
Doctor Consultations
Medicines
Diagnostic Tests
Eligibility of Employees & Spouses
While spouses are automatically eligible for inclusion under the policy (subject to employer agreement and premium payment), all dependent children under 18 years can also be included. Unmarried daughters are added to the policy for life (or until marriage).
Limit Exhaustion
If the treatment expenses cross the limit allocated for the employee, or if the limit is used up already, it is known as limit exhaustion. In such cases, the insured will bear the expenses by themselves.
Sum assured
This is the amount for which the life assured is covered under the policy. Sum assured amount is mentioned in the policy schedule given with the policy documents.
Premium
A premium is what the employer will be paying the insurance company for the convenience of having an active insurance plan for their employees. There are options to pay the premium every month, but they can make payments every quarter or once a year. This depends on your insurance company and how the deal is finalized.
Employers can deduct the premium amount from their employees' pay or have a contribution ratio set up so that they can offer a better insurance plan for their employees.
Bottom Line
With an understanding of what the different insurance terms mean, you should be able to research and hopefully finalize a plan that meets the needs of your business and falls within your budget.
When looking for group health insurance, managers usually have to make a trade-off between high coverage and low cost. The plans with the lowest deductibles and the highest provider flexibility are usually the ones with the higher premiums. Plans with lower costs can be a good deal in a healthy year but can turn out to be expensive if your staff have a lot of medical expenses.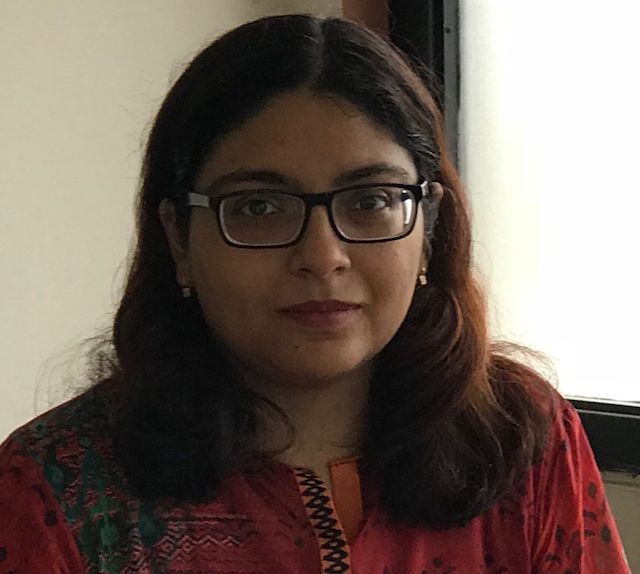 Sadia Zaheer holds a Masters in Business Administration from IBA, Karachi. After working in several financial institutions in Client Management, Corporate Lending, Islamic Banking and Product Management she jumped careers to pursue a career in writing.
She is a Finance, Business and HR Development writer with four years of experience. She reads a lot and takes care of her multiple cats to remain calm.