Every successful business runs on the efforts of motivated and happy employees. If employees are satisfied with their workplace and employment terms, workplaces will be productive and successful.
Employee satisfaction depends on several factors. The most basic of these are financial security, a variety of job tasks, and career prospects. A Group Insurance policy helps take care of the financial security part of the employees. As an employer or a decision making employee, you can select from different group life insurance packages and providers.
Group health insurance policies have several essential benefits like life coverage for employees covered by the group insurance policy. This coverage is all-encompassing in nature, and it does not consider age, gender, socio-economic background, or position.
Let's have an overview of group insurance and its importance.
Group Health Insurance
As the name implies, a group is insured through group health insurance. The group can be employees of an organization, corporation, or company. The employer (organization) buys the group health insurance policy for the members (employees).
In a world full of uncertainties, offering your employees the benefits of a group health insurance policy allows them to be better equipped to handle any event that requires healthcare. It is a significant perk for smaller organizations, letting them reward employees for their hard work and commitment to the organization.
Advantages of a Group Health Insurance Policy
The prime advantage of group health is the single user benefit. Group policies are easier to manage administratively than multiple insurances for different staff categories. Some other advantages are as follows:
Expanded Health Coverage
In some plans, employees can opt for additional health coverage. This allows employees to get extra insurance coverage if the employer has the required option to expand the coverage umbrella.
Maternity Coverage
Many employers offer high maternity health insurance coverage for their female staff and the dependents of male employees. These plans usually cover childbirth expenses under these benefits. Many employers also add newborn babies into the group health insurance plan without applying any waiting period.
Job Satisfaction
Providing health insurance policies symbolizes an employer's concern for its employee's health and physical well-being. It supports job satisfaction and mental well-being. Employees are content working in the organization. It results in overall happier employees and can lower employee turnover.
Support in Medical Emergencies
Group health insurance policies offer financial assistance in emergencies and health situations. The organization's health insurance ensures that they do not have to settle for a lesser standard of medical treatment to care for their employees or dependents.
Attracting Good Employees
A group health insurance policy is an excellent perk for any individual looking for a job in a company. Having group health insurance coverage for employees and their families helps businesses find and retain good employees/workers.
Lesser Waiting Periods
Most health insurance plans apply a waiting period, which is usually as long as one month. This waiting period is generally waived off under group health insurance, and the plan is active from day one.
Affordable for all Employees
Since the premium is paid from a pool of funds, the individual contributions per employee are much smaller when compared to single-user health insurance plans. This is a simple concept of economies of scale at work.
Group health insurance policies usually cost less than an individual's health insurance plan due to the benefits of a broader risk pool. This means that with medical spread out over more people, insurance costs are lower on average.
Extensive Coverage
Corporate health insurance plans generally offer more expansive coverage, especially for heads like maternity and outpatient expenses. These are expenses that individual retail usually plans do not cover. Insuring a group through a group plan should save about 30% to 40% compared to insuring individuals separately through retail plans.
Conclusion
Companies can get customized plans for their workers or may use existing plans offered by health insurance companies. Make sure to do significant research before selecting any health insurance coverage.
In a world that has been rocked by the pandemic and its unique set of challenges, there is an increasing awareness of health and the expenses due to health issues. With job markets shifting and adjusting, businesses looking to attract good quality resources should expect standard health benefits to be a factor for candidates evaluating job options.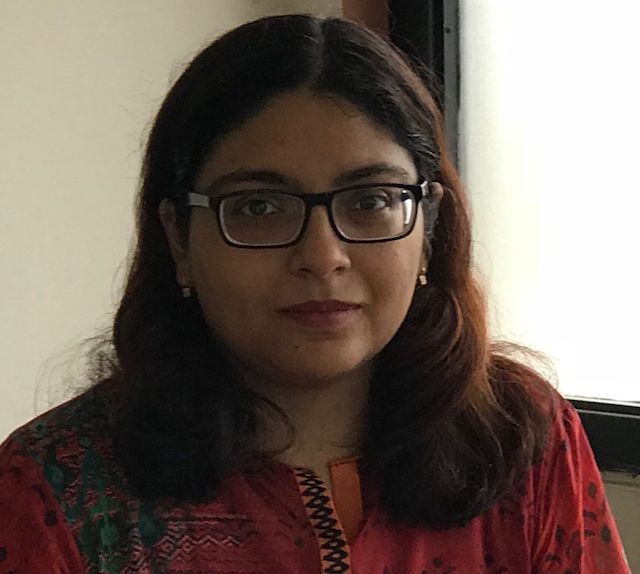 Sadia Zaheer holds a Masters in Business Administration from IBA, Karachi. After working in several financial institutions in Client Management, Corporate Lending, Islamic Banking and Product Management she jumped careers to pursue a career in writing.
She is a Finance, Business and HR Development writer with four years of experience. She reads a lot and takes care of her multiple cats to remain calm.