To make sure that employees are satisfied and to retain good quality talent, progressive businesses all over Pakistan look to provide wide-ranging employee benefits. Employee benefits are a crucial part of the compensation package. These can be a deal sweetener for employees evaluating their job options.
Why are Employee Benefits Important?
The importance of employee benefits can't be ignored. Employees need to feel rewarded for their work. Particularly in the current competitive markets, they need more ways to support their families and provide for them.
A well-rounded benefits package can help employees feel more rewarded and motivated for their work. Benefits are an essential element in supporting an employee's family health. They also offer financial security in any adverse event. Benefits can help companies attract and retain top talent.
The primary law in Pakistan that addresses the issues of sickness leaves, benefits, and workers' compensation in cases of accidents or injuries is The Workmen's Compensation Act, 1923 (there are some provincial variants).
Laws regarding Employee Benefits
The Workmen's Compensation Act, 1923 (and its Provincial variants) applies to all industrial or commercial businesses. this includes the railways, road transport services, and mining companies that employ ten or more workers.
The Provincial Employees Social Security Ordinance, 1965 (and its Provincial variants) applies to all permanent, daily wages, contract, and contractor employees of industrial, commercial, and other establishments that employ five or more workers. The wages of these workers have to be up to PKR 15,000 (PKR 18,000 in Punjab). An employee will remain as defined by this act even when the monthly wages exceed PKR 15,000 (PKR 18,000 in Punjab).
This Act doesn't apply to persons in the service of the State, which includes people serving in the Armed Forces, Police Force, and Railways. Persons employed in any organization under the management of any Defense Organization or Railway Administration, persons in the service of any local council, municipal committee, a cantonment board or any other local authority; any person in the service of their immediate relative like father, mother, wife, son, daughter, husband; and those employees with wages over PKR 15,000 per month.
The Standing Orders Ordinance 1968 (and Provincial variants) applies to all industrial or commercial businesses where fifty or more workers are employed on any day in the past twelve months.
Benefits Provided under these Laws
Injuries and Disability Compensation
An employer must compensate employees for injuries caused by workplace accidents. If the injury results in death or permanent and total disablement of a worker, the employer has to pay the employee's dependents a sum of PKR 200.000 (which has been raised to PKR 300,000 in KPK, PKR 400,000 in Punjab, and PKR 500,000 in Sindh).
Prior to the 2007 amendment in the laws, the compensation was wage linked, i.e., employees earning less thanPKR 6000 were to receive benefits in case of injury or disability caused by accident in the workplace.
This is no longer wage-based, and all the employees regardless of their monthly payments will get this benefit. The social security law offers earnings by 75% in all the provinces (except Punjab, where the replacement rate is 100%) for a 67% or more loss of earning capacity.
If the injury causes a permanent loss of earning capacity of up to 66%, the benefits are paid under the provisions of the Employee Social Security (Benefit) Regulations, 1967, this law is also known as the disablement pension in the law. It only ends with the recipient's death or when disablement reduces or stops being a total or partial disablement.
In the case of temporary disablement, whether part or full, the employer provides a half monthly payment for one year (maximum) or 1/3 of the monthly wages for a maximum of 5 years (in case of chronic lung diseases).
Every permanent employee should be insured for a minimum of the amount that has been stated as compensation. This means that PKR 200,000 (PKR 300,000 in KPK, PKR 400,000 in Punjab, and PKR 500,000 in Sindh) needs to be insured.
It is the employer's responsibility to pay the premiums, and employees should make no contributions. If an employer doesn't insure a permanent worker under their employ and the workman suffers death or injury due to any contingencies mentioned in the law, the employer is liable to pay the said sum of money to the worker (in the case of injury) or to heirs, in case of the worker's death
Sickness Benefit
An insured person with at least 90 days of contribution paid in the past six months is entitled to receive sickness benefit all through the sickness period.
In cases of tuberculosis and cancer, an insured person must get 100% of their pay (50% in KPK and Balochistan) for a period of one year.
If a person is suffering from any other disease, he has to be paid 75% of his wages (50% of the wages in Khyber Pakhtunkhwa and Balochistan) for 121 days only in a period of one year.
Maternity Benefit
An insured woman with at least 180 days of contribution paid in the last 12 months immediately before the expected delivery date will receive her full remuneration for the 12 weeks of maternity leave.
Death Grant
If an insured person dies while receiving sickness benefit, injury benefit, or medical care, his survivors are entitled to a death grant. This grant should equal the daily rate of sickness benefit multiplied by 30. The total amount can also be termed funeral expenses and should not be less than PKR 1500. This amount.
The law also specified iddat benefits for an insured woman whose husband passed away. The employer must provide iddat benefit during the iddat period that equals the rate of her wages. Moreover, the employer can not deny leave to women for the period of iddat and can't discriminate against a woman on this basis.
Iddat or waiting period is an Islamic law concept where a widowed or divorced woman must stay in a specific place for a specified period. It is not acceptable for her to go elsewhere before the expiration of this period. In case of death, the Iddat period is four months and ten days
Medical Care for Staff and Dependents
The employer is also bound by law to pay for medical care during sickness (for employees and dependents) and maternity (for staff only). Benefits include general medical care, specialist care, medicines, hospitalization, and maternity care.
The law also provides for medical care to the dependents for one year after the death of an insured person (but that person must have been in employment for at least one year before his death). If the insured person was a seasonal employee, his dependents could receive medical care for six months after his death.
Survivor Benefits
After the death of an employee due to an employment injury, the survivors' pensions are payable to every dependent subject to the maximum rate of total/permanent disablement pension, which would have been payable to the insured /deceased person.
The law requires 60% of the deceased's total disablement pension to the widow/widows or a needy widower.
Each orphan under 21 years receives 20% of the total disability pension, and there is no age limit for unmarried daughters.
If an insured person has not left a widow, a widower, or dependent children, each parent will receive 20% of the deceased's total/permanent disability pension for life.
Survivor pensions are payable on the death of an insured person. They terminate on the death of a survivor (in case of widow, widower, parents, unmarried daughter), upon a widow's remarriage, and of minor sons reaching the age of 21. This age limit is only applicable for male children, not unmarried daughters.
These benefits are specified in great detail in the laws listed below:
The Workmen's Compensation Act, 1923 (applicable in ICT, Sindh & Balochistan)
The Workmen's Compensation Act, 1923 (adapted by the province of Punjab through Amendment Act of 2013)
The Khyber Pakhtunkhwa Workers' Compensation Act, 2013
Provincial Employees Social Security Ordinance, 1965 (applicable in ICT, Sindh, KPK, and Balochistan)
Provincial Employees Social Security Ordinance, 1965 (adapted by the province of Punjab through Amendment Act of 2013)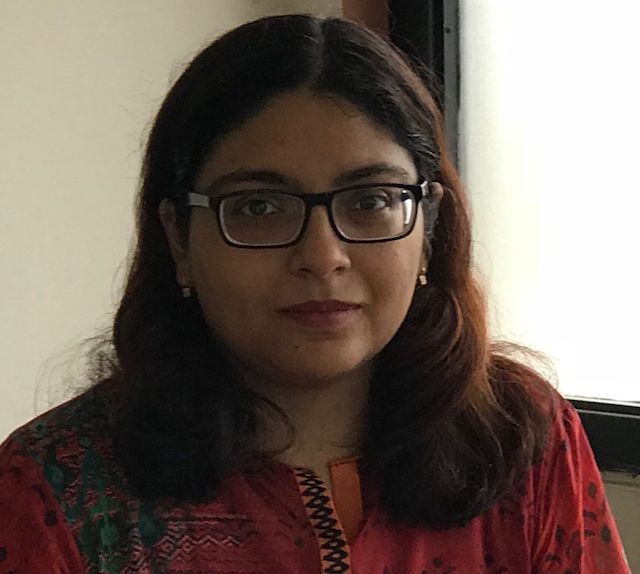 Sadia Zaheer holds a Masters in Business Administration from IBA, Karachi. After working in several financial institutions in Client Management, Corporate Lending, Islamic Banking and Product Management she jumped careers to pursue a career in writing.
She is a Finance, Business and HR Development writer with four years of experience. She reads a lot and takes care of her multiple cats to remain calm.