While the state of affairs in Pakistan seems to be dire, we need to realize that the world is going through tough economic times, and global growth figures are an indication of a global recession. 
Changing (and Challenging) Times
Among a recession's emerging business challenges are market uncertainty due to market volatility, increasing inflation, revenue reduction and a high risk of government default. Companies are reducing their hiring and, in some cases, letting workers go.
Streaming business Netflix went through a boom during the pandemic and ended up laying off over a hundred employees. This is nothing new or surprising as globally, Facebook parent Meta, Twitter, and Uber have all scaled back on their hiring plans. Streaming In Pakistan, we saw companies like Airlift, Swvl, and Vava Cars walk out of the Pakistani market due to rampant inflation and lack of market potential.
In an environment where businesses are challenged, and employees are facing the highest ever seem inflationary figures, it is difficult to see where and how things can be made to work.
In Pakistan, most medium and small businesses are back to full-time regular work, and only a select few are offering hybrid or fully remote options to their staff.
The fact remains that recessions mean falling sales and shrinking profit margins. Costs of doing business grow while the bottom line shrinks. In such situations retaining quality employees through financial perks becomes increasingly challenging.
Businesses in the manufacturing and energy sector usually experience particularly sharp declines. Capital-heavy sectors with high fixed costs like retail stores and technology suppliers face a brutal hit to the bottom line as revenue declines. Many also have to deal with slow inventory turnovers and need to slow down their outputs until demand picks up. 
In such situations, putting in hiring freezes or suspending increments and other means of stopping laying off employees is a favourite means of managing payroll expenses. Still, the fact remains that employees are also suffering from inflation and usually to a greater or equal extent as your business is.
Think out of the Box
To make things work for the business as a whole, we need to assess the practicality of new options like adopting hybrid work options. Businesses can opt to move online or reduce their physical stores and operate online. Manufacturers can go for a rotational work roster, with all workers getting equal hours of work.
Options like a hybrid or online working have the double advantage of allowing businesses to operate in smaller real estates and save on rent and utilities. This allows employees to save on fuel and commuting expenses. This needs a cost and benefit evaluation to see how much it can benefit the business and its employees.
In addition, businesses need to offer employees non-financial perks like additional days off, half days and 'break days'. This should especially be available for young parents and lower-grade staff so that they may get some much-needed time off without worrying about losing pay.
The additional focus on employee health and engagement should pay off in terms of better performance and motivation to work better.
Non-Financial Actions to Consider:
Offer your staff encouragement, and motivate them to improve their skills. 
Look for potential managerial leaders (and those that do not have potential) in your organization and call on them to step up
Explain to the employees that things will work out while these may be tough times. If everyone works cohesively, the company will do well. This reminds the staff that their hard work does not go unnoticed or unappreciated. In case the business's situation is dire, a heads up to employees to look for other options is also advisable.
Identify the natural leaders in your staff. Who is the one person that others rely on? Who answers questions, gives guidance and acts as a peer mentor without being asked? Once identified, encourage these high performers to take on more responsibility and fill in gaps.
Use metrics to follow and monitor core competencies. Understand who is underperforming and why. Have them supported by the leaders where needed and have staff cross-train coworkers in differing skills.  
Ask for regular feedback from both your laggards and leaders and regular employees. Their diverse feedback will add to your knowledge of the company and could give up innovative solutions to small and systemic problems. In addition, having these types of engagement measures allows employees to experience valuation and will boost both morale and productivity.
Listening to your employees will let you know when the recession is damaging morale. If the business is experiencing stress, it's likely that employees are also suffering through financial, emotional or interpersonal strains at home, as well.
Allow employees to take time off but monitor productivity closely. Don't let relaxed oversight result in decreased employee output. Educating employees about neglecting mental health issues can affect their physical health and eventually their workplace performance. Ensure that managers are trained or coached on how to offer help, follow protocol and avoid adding unnecessary pressures. 

The Bottom Line
Thinking ahead and planning for the long-term can take many unknown factors out of the equation. Give managers and staff tools for training, productivity, communication and risk mitigation long before they need them.
Instead of entering crisis mode now that a recession has hit, use every opportunity to evaluate the health of your business. Use productivity metrics to guide the structuring process of teams, and support new leadership and your employees' well-being.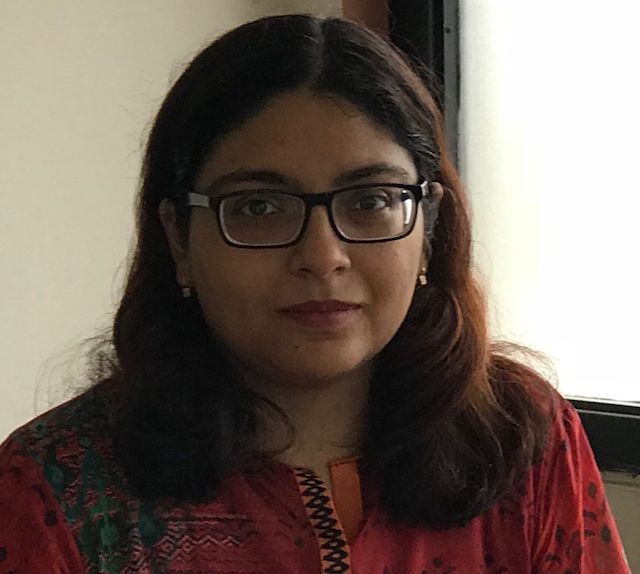 Sadia Zaheer holds a Masters in Business Administration from IBA, Karachi. After working in several financial institutions in Client Management, Corporate Lending, Islamic Banking and Product Management she jumped careers to pursue a career in writing.
She is a Finance, Business and HR Development writer with four years of experience. She reads a lot and takes care of her multiple cats to remain calm.