Regardless of the state of a country's economy, the success of a business depends on its employees and how challenges are handled. Taking care of the company and its employees in good and bad times always pays off.
During any adverse time, we see different styles of leadership around us. Some leaders will bury their heads in the sand and hope their problems will disappear. Others will face it and manage emerging issues head-on.
HR is key to supporting the leadership team, and it can step up and insist that the business employees are managed sympathetically. It can offer solutions to ensure that employees are listened to and empathized with. It can also ensure that they are kept on track by setting practical objectives.
With any significant challenge and organisational change comes the need for new job descriptions and areas of responsibility. HR can help with this by assisting the line managers in creating practical and clear expectations for the employees. It can also ensure that these are aligned to the revised business plan. 
Ultimately, the day-to-day responsibility for managing performance is with the line managers, supported by senior management. The recent pandemic and its challenges offer a clear example. A business that adapted and grabbed the opportunity to earn money did well for itself. Now, unless you manage a single-person business, we all have employees and staff working for us.
Experts often state that employees are the basis of a business's success. It is employees that are working hard and efficiently that make and implement the decisions to adapt to changing business scenarios. They give your business the competitive edge we are always looking for.
The current market instability and economic scenario push some businesses to cut costs. And the top and most accessible costs to reduce are employee benefit programs and HR strategies for the year ahead. However, benefits management is not where you compromise.
Feedback, goal management and career development give employees the strength to face challenging situations. Let's see how employee management can be a differentiating factor during uncertainty. 
Company Communication (Employee Guidance and Feedback)
Companies scaling back hiring goals will find it impacting the bottom line. Such steps are emotionally damaging. They affect employee morale and engagement. This is particularly true for young employees unused to tough financial times.
When income is tight, employees become demotivated. In spite of jobs being at risk, staff members will be less engaged. Tighter and lesser resources and a demotivated workplace will reduce employee engagement.
While there is little to be done to change the overall financial scenario, focusing on company and employee morale helps boost performance. There is psychological proof that positive and constructive feedback improves employee engagement. Over 80% of employees cite recognition as a critical part of workplace happiness. Recognizing for work done well is a motivation booster for almost all employees. A research report by Harvard Business Review cited performance management as a critical tool for improving employee engagement. 
A sustained focus on performance should be a consistent way to encourage employees. Giving them clear goals and expectations and offering regular feedback on their performance is crucial to keeping the business focused on getting the best work done. Continuing with this proves that the company is committed to employee success and growth regardless of how tough times are.
Encourage Leadership
Hidden leadership qualities have a tendency to emerge during a crisis. Adverse work situations bring out hidden talents and can serve to highlight potential management candidates.
Having a sustained cycle of feedback, goal setting, and career coaching can allow individuals to grow into sound managers. This serves a dual purpose, allowing the business to benefit from skilled employees and ensure a succession line for your company after the downturn.
In short, you have a line of successors ready if you lose your current managers to other employers. Most economic crises are followed by an increase in attrition and loss of experienced and high-performing managers during such resignation waves. This is always bad for the organization but having a backup of skilled talent ready to take up leadership positions makes the transition easier.
Focus on Retention during Uncertainty.
Employee retention may not seem the top item on the agenda right now. Maintaining profitability, managing costs and budgets, and keeping morale high may seem to be more important. But complacency about employees leaving their jobs is a high risk, even if few companies are hiring.
Using the economy as a reason to relax always has terrible results. While employees may not be able to switch jobs right now, they will be able to eventually. And then if they saw that their employer (you) was willing to put extra effort during an economic downturn. They will be more loyal to your organization. And if you are the one hiring, they will act as strong brand ambassadors for your business.
Focus on Motivation
Periods of economic downturns cause a state of mind known as "languishing." This is also known as malaise. Such a state of mind affects our focus and dulls our ambition. It is known as muddling through life with little motivation and no purpose. It affects work performance and causes people to slack off on their duties.
In such a state, the best option is to adopt task-based management. Assign team members with daily tasks and hourly or two hourly reporting duties. This practice gives people relatively more straightforward tasks to focus on. It offers them some semblance of control and leads to feelings of accomplishment.
Having specific, attainable goals makes things even more achievable. You can apply the SMART goal criteria to ensure your goals are effective. This eventually leads to better spirits and gives employees some clarity to manage work in times of crisis. 
Bottom Line
Business management is a collaborative interaction between manager and their staff. It involves giving people parameters within which they must achieve objectives to specified standards. Like every other element of people management, involve and empower people, and they will be more likely to give an above-average performance.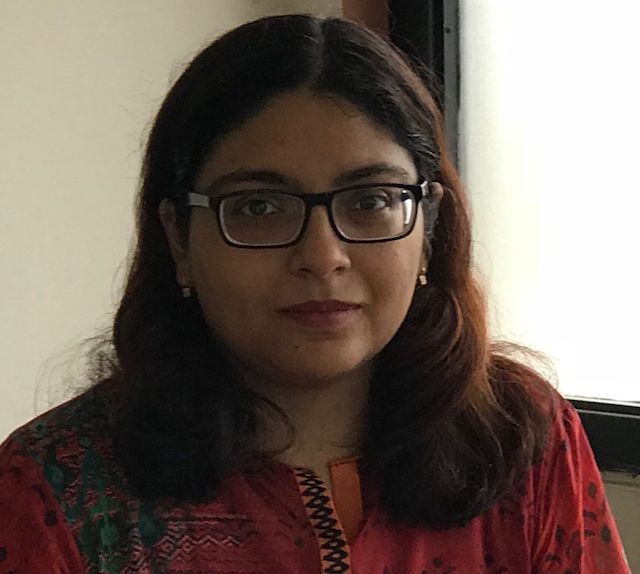 Sadia Zaheer holds a Masters in Business Administration from IBA, Karachi. After working in several financial institutions in Client Management, Corporate Lending, Islamic Banking and Product Management she jumped careers to pursue a career in writing.
She is a Finance, Business and HR Development writer with four years of experience. She reads a lot and takes care of her multiple cats to remain calm.