What is a New Business?
A startup is a new company launched by one or more entrepreneurs. The goal of a new company is to offer a unique service or product to the market and, in doing so, solve a particular problem that consumers face.
New businesses are typically shoestring operations or operations that have only a limited amount of money for funding. For this reason, initial business financing often comes from the founders, families, and friends. Once the new business is established, funding can be sourced through investors and lenders.
Many new businesses have to give their employees a lot more responsibility than more established companies. This is because new businesses usually can't afford to hire several employees and give them a different responsibility within a department. Startups may hire their employees based on a specific set of skills each employee possesses but often end up giving each employee a more extensive range of responsibilities within the organization to compensate for the lack of employees
This can be a significant benefit, especially for new professionals, because it offers a lot of opportunities to learn things that they probably wouldn't be exposed to in a corporate or more established organization. Additionally, because the founders and employees of startups often work together, employees end up having direct access to the people behind the startup. They are able to learn from them every step of the way.
Why are Employee Healthcare Benefits Important?
Employee healthcare benefits are essential to attract and retain promising employees. However, for new businesses struggling to manage startup costs and going through growing pains, offering competitive healthcare benefits can seem like a balancing act between keeping employees happy and controlling costs. For such businesses, offering benefits can be incredibly challenging but worth the effort in the long run.
However, employee healthcare benefits are essential. The majority of employees will start looking for a new job within 12 months of joining if they aren't satisfied with the benefits they get. This means that with all the challenges of a new business, you have to keep training and acclimatizing a set of changing employees if you don't try to retain them.
With the tightening economy, offering healthcare benefits is essential to recruit and retain talent for new businesses. Bear in mind that an investment in your employees is an indirect investment in your organization. You can earn significant returns in terms of employee retention and morale.
Let's take a look at why offering employee benefits is essential for new businesses.
Main advantages of offering employee benefits
The five significant advantages of offering employee healthcare benefits are.
1. Recruit and Retain Key Employees
In today's workforce, employees value an employer that offers good healthcare benefits. Many employees prefer having new or additional healthcare benefits over a low pay raise. Providing such benefits allows a new business to retain experienced and well-performing employees and not lose them to larger organizations and deeper pockets.
This can allow new employers to compete for good resources with larger organizations with higher salaries and budgets. Even if you can't afford to release a big paycheck, offering an attractive healthcare benefits package will get suitable candidates in the door and help you retain them better in the long term.
2. A healthy workforce is a productive workforce
Employee healthcare benefits usually ensure that your workforce has the resources to remain healthy and productive. This is a win-win for both the new organization and its employees.
Healthcare resources can include health benefits. For example, providing employees with quality healthcare and wellness programs and contributing to the cost helps to remove a significant financial burden for employees and their families. From a business perspective, offering health and wellness benefits can result in lesser sick days and lower absenteeism. This is a measurable return on an investment in your employees.
3. Culture and morale
As a small and new organization, having close working relationships with your employees is common. When it comes to culture and morale, most staff members feel this energy, and many enjoy it. Knowing that their employer is taking measures for their health and well-being creates employee loyalty and retention.
Employees that claim that they feel cared for by their employer also said they planned to stay with the organization for three or more years,
4. A Foundation for Growth
A final advantage of employee healthcare benefits is that they solidify an organization's foundation to scale and grow. As the business hires more employees, having a unique and attractive employee healthcare benefits package helps it attract, engage, and keep the best employees.
Organizations rated highly on compensation and benefits by their employees usually outperform businesses rated poorly.
How to offer Employees Healthcare Benefits on a Budget
According to Human Resource experts, 90% of employers view healthcare as the most critical employee benefit. While the importance of offering healthcare benefits to employees can't be overstated, it can be challenging for most new businesses to implement an affordable plan.
Employees that work in new businesses often claim more job satisfaction because they are more involved in the growth and evolution of the company. Knowing that they are actively contributing to a company's success is a great feeling and can significantly impact a person's overall satisfaction with their work.
Also, because new businesses often have significantly fewer employees than other companies, the founders and leaders of the startup tend to put more effort into ensuring employees are happy at work.
To offer a small team additional benefits in the form of healthcare is a viable option, as group health insurance is available for nominal rates and in packages that can be customized to suit most budgets. Group health insurance packages are available and can be planned out to fit the most limited of budgets.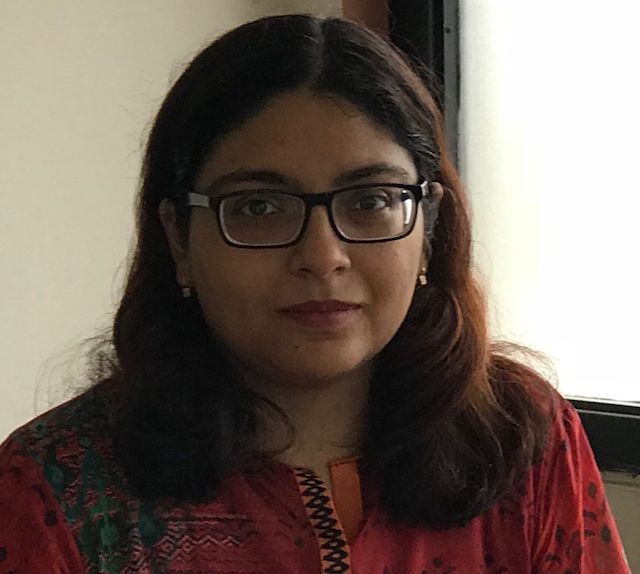 Sadia Zaheer holds a Masters in Business Administration from IBA, Karachi. After working in several financial institutions in Client Management, Corporate Lending, Islamic Banking and Product Management she jumped careers to pursue a career in writing.
She is a Finance, Business and HR Development writer with four years of experience. She reads a lot and takes care of her multiple cats to remain calm.