What are Co-working spaces?
Co-working spaces are the happening new workspaces in Pakistan's urban centres. These spaces offer newly launched businesses a low-cost alternative to conventional business offices. New businesses can save on their office expenses by renting desks or rooms in a coworking space as needed. This allows new businesses to save on their fixed overheads like rent, utilities, management, and maintenance. 
Co-working spaces have the additional advantage of bringing together professionals from different industries and backgrounds. Working amongst such a varied mix of people nurtures networking and collaboration.
This is particularly beneficial for new businesses operating in one of Karachi's happening coworking options. People have the option of using hot desks on a drop-by basis or renting a specific desk in the coworking space of their choice. 
Top Co-working Spaces in Karachi
All of the coworking spaces mentioned below offer the following services
A reception and support staff
Hi speed internet.
Standby power supply
Tea and coffee and other catering services
Office facilities like printing, copying and other administrative support
Video conferencing support.
Mail handling and a business address Book a desk for an hour, a day, or a month.
Desk for coworking
Options to:

Pick a dedicated desk for your specific use.

Book a desk for an hour, a day, or a month.

Flexi-desks for coworking with multi-users. 

Take a dedicated desk that is solely yours.
Coworking is a need in Karachi and these spaces are offering excellent options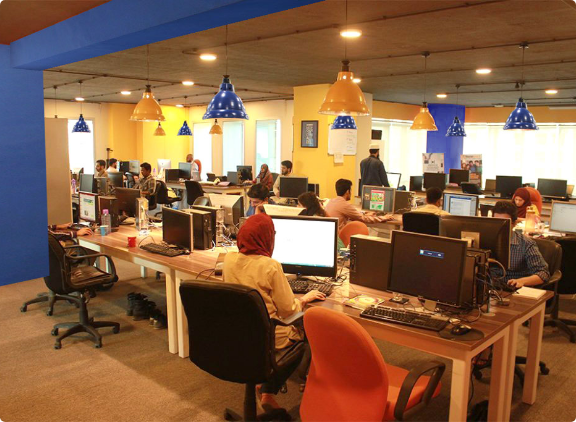 Whether you are an established enterprise or a growing startup, Co-space offers everyone flexible spaces and solutions to move their business forward. This is the biggest coworking spaces network in Karachi. it offers 7 different locations in the city, spread from residential to commercial areas including Federal B Area, Gulshan e Iqbal and multiple sites all through the 18KM long Shahra-e-Faisal.
Co-space ensures that there are ready-to-move, plug & play offices and desk spaces for their members so they don't have to worry about any logistical issues while using Co-space. it also offers CCTV coverage, locker services, virtual office services, mail handling and conference services.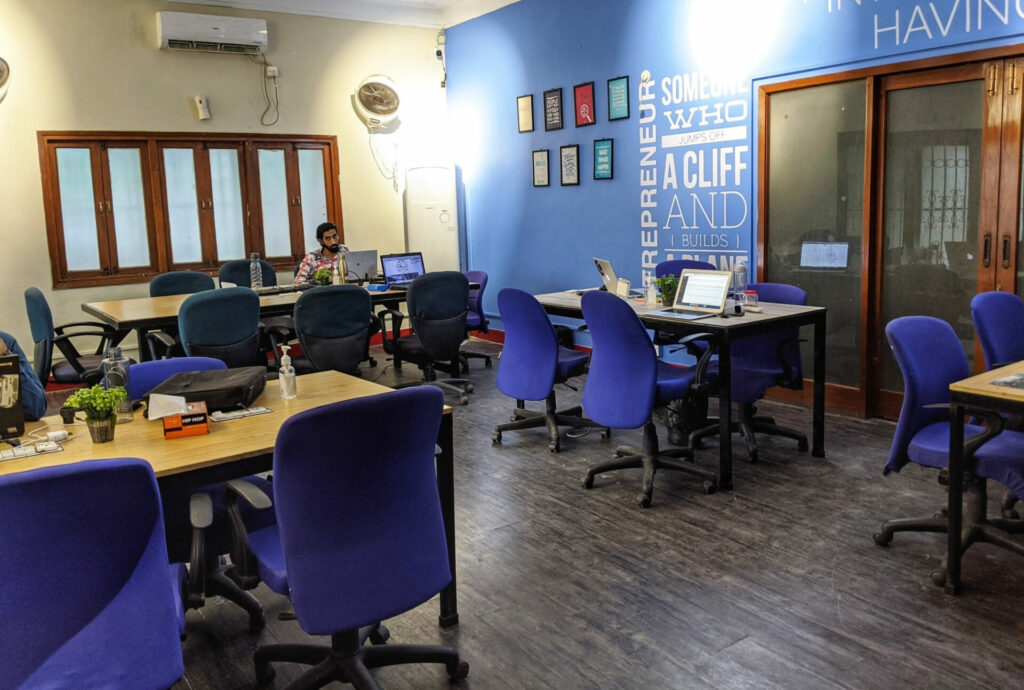 Sand Box is a purpose-built shared workspace designed exclusively for freelancers, startups, small business owners, and other independent professionals. It is Located in the heart of Karachi and offers a comprehensive shared co-working space. It ensures easy accessibility, while its active network encourages collaboration and support. It is located on Shahra-e-Faisal, PECHS.
SandBox offers its users multiple options like month-to-month, virtual, part-time, full-time plans. There are also drop-in plans and on-demand meeting rooms.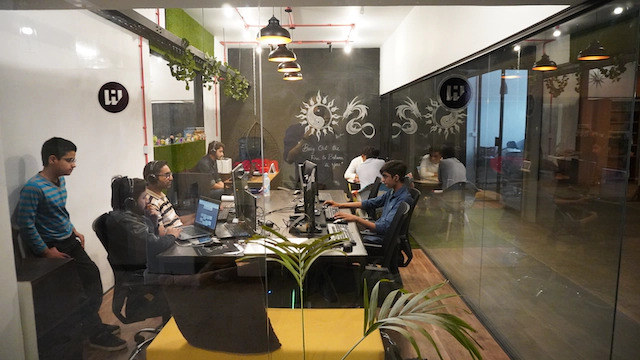 Work Hall was launched as a community for remote workers and not just an office building. It offers its customers high-powered workspaces, for people to collaborate and grow professionally.
Workhall offers specific plans designed for freelancers, remote working large MNCs and businesses, as well as after hour packages for offshore companies. It is currently operating five locations, all of them located in main business areas. There are five active locations, all well placed Karachi's main business districts. They are managing locations at Metropole, PECHS Block 6, Tipu Sultan Road, Gulshan-e-Iqbal and Khayaban-e-Ittehad, DHA Phase 6.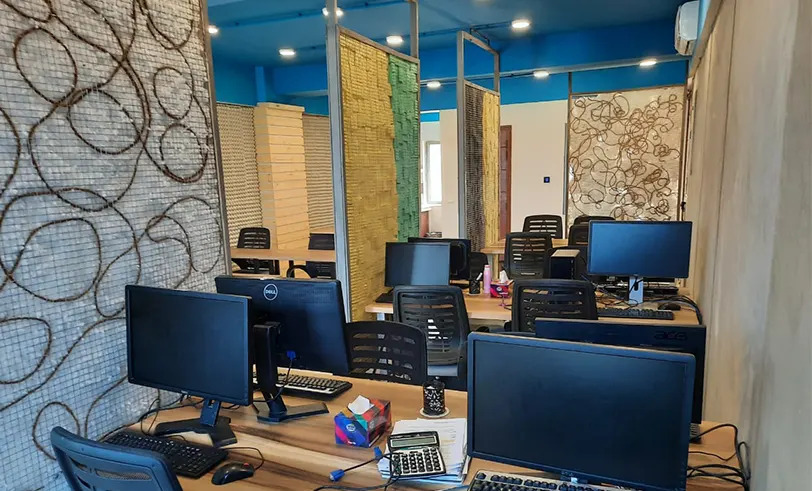 Amongst Karachi's trendier coworking spaces, the Bullpen is proud about its customizability and versatility. It claims to do things differently. The Bullpen team will work with their clients to help them get the exact workspace they are looking for. Users can customize every aspect, from the number of of people seated in a space, to the type of chair or desk each employees will sit on.
the Bullpen is running two locations, both in the DHA area, one is located in DHA Phase 6 and the other at DHA Phase 7 ext.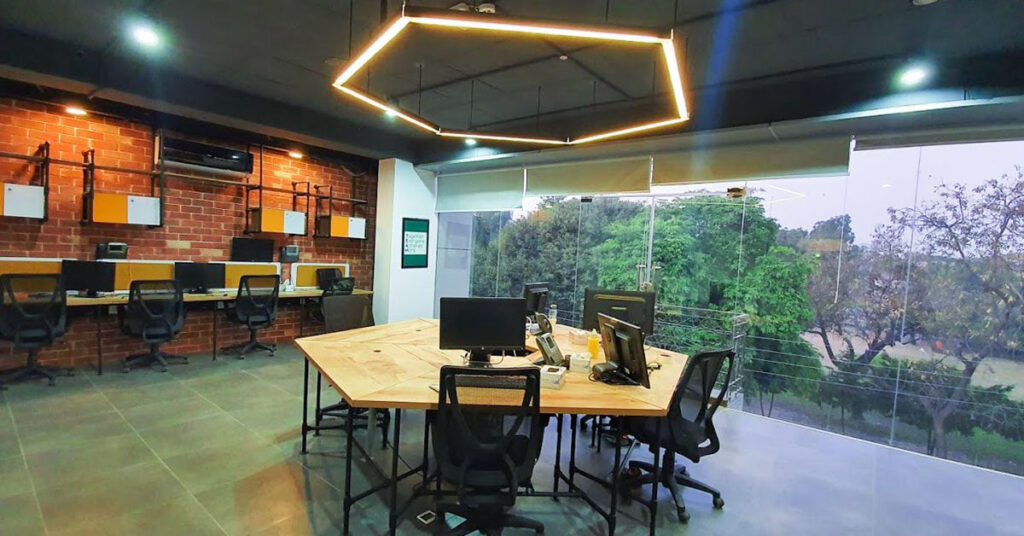 Established in 2016, Kickstart is amongst the pioneers of coworking spaces in Pakistan. Karachi is host to people from all over Pakistan and visitors from abroad. Traditional office setups have a lengthy lease process which is very challenging for growing business startups. The founders launched Kickstart to address this problem. Kickstart is currently operating in Karachi, Lahore and Islamabad and runs three sites in Karachi. it also offers legal and accounting support to businesses that may need it.
The Karachi locations are in Clifton, and two separate locations on Shahrah-e-Faisal.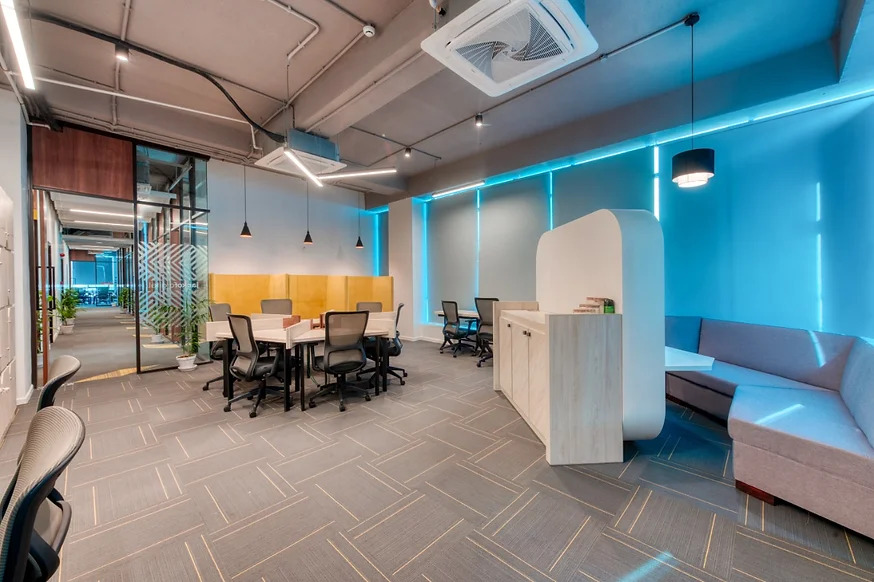 The Hive offers flexible, and scalable coworking spaces as well as fully serviced office options for teams of all sizes.
The Hive is managing sites in Karachi, Lahore and Islamabad with three sites in Karachi. One is located at Clifton and another at LuckyOne Mall near the Federal C. Commercial Area. There is a third site in DHA Phase 6. All of these are prime commercial and office real estate locations.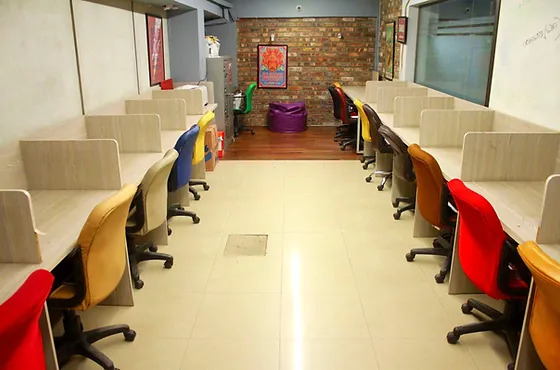 Thriving Space is a co-working environment located in the heart of Karachi city with one location at Sharah-e-Faisal and another at Tariq Road. Thriving Space offers state-of-the-art facilities under daily, weekly, and monthly plans.
The locations offer opportunity to collaborate with other remote workers. The locations offer open workspaces, meeting rooms, and breakout areas where members can interact and build networks.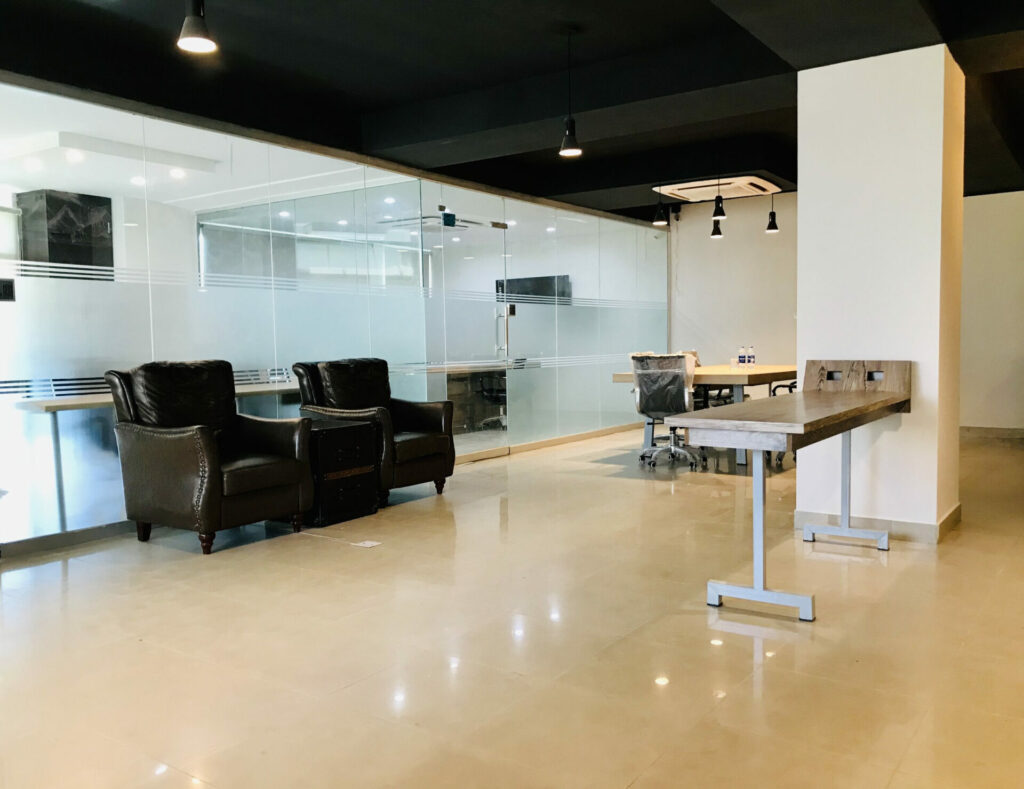 Share Desk offers users stimulating lounges, tasteful meeting rooms, high-end co-working spaces, and top-notch services to help freelancers and entrepreneurs build up their startup businesses.
This distinctive and industrial-designed workspace is situated at the heart of Karachi's university district, near Gulshan E Iqbal. It is located near popular eateries and prominent retail destinations for a convenient commute.
9.     COLABs Karachi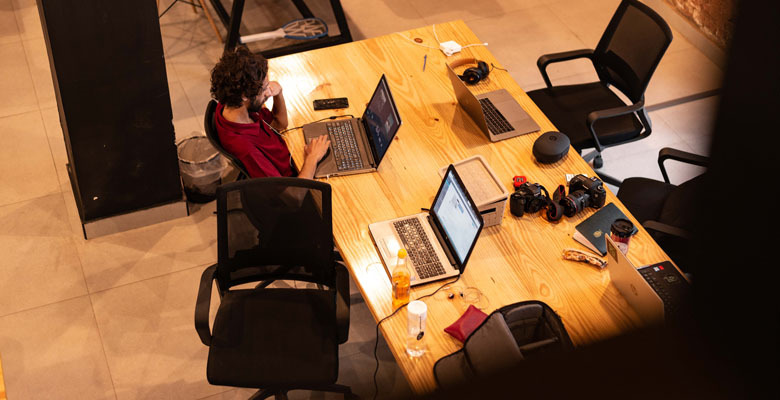 COLABS is the only VC funded coworking space operating in different location across Pakistan. It operates a 12,000 sq. ft. location in Karachi's DHA Phase 5. It is differentiated from others by the option it offers its clientele to hold large scale events.
COLABS claims to be Pakistan's fastest growing co working space, and is designed to support people and businesses in their growth. It also offers multiple user options , like a day pass for full-day uses as well and monthly plans for individual desks as well as offices.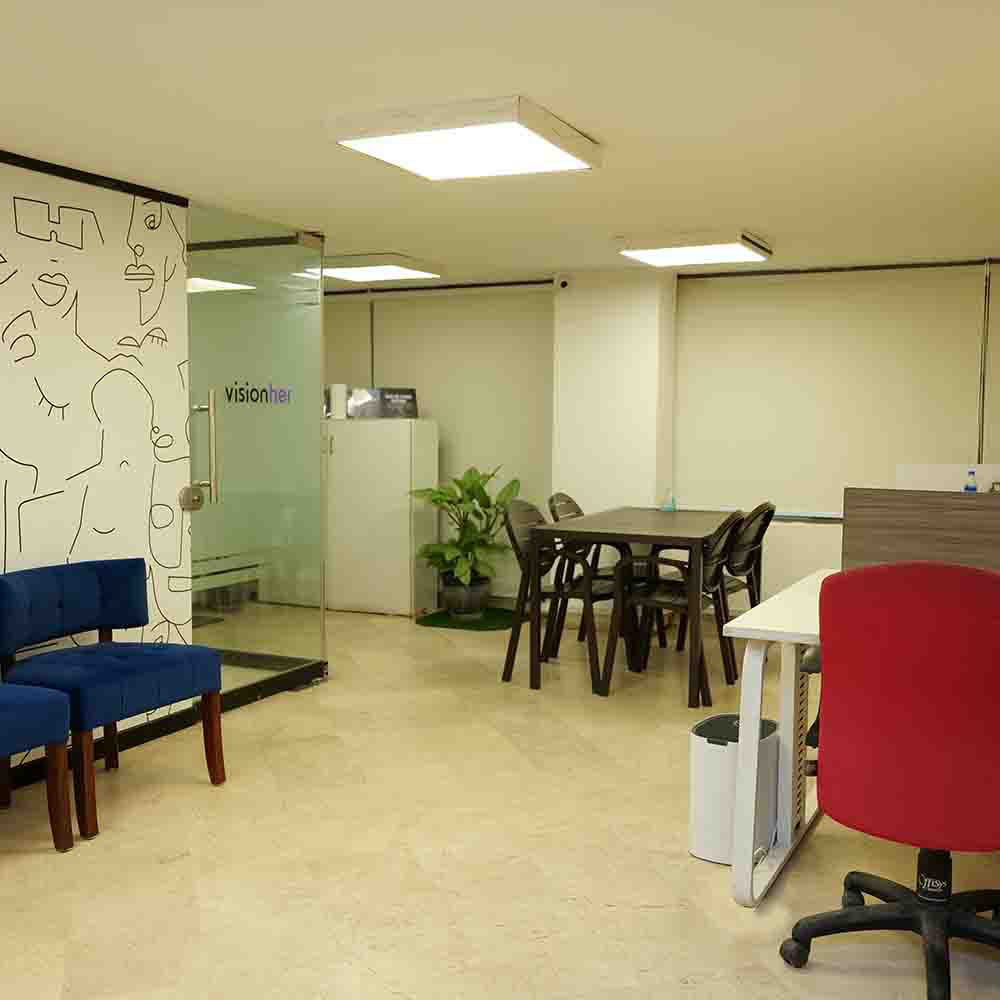 Running three separate sites in Karachi, two in the prime location of Zamzama, DHA and another in Gulshan e Iqbal, near another prime commercial district . Seeds is another good addition to the coworking options in Karachi.
Seeds offer its users full-day and half-day plans, as well as full-time monthly plans. It also caters to teams by offering them separate rooms and offers meeting rooms for people that may need them. Seeds also offer support services like legal, HR management, taxation, and legal registrations. Seeds also has a support service for tasks like setting up a business to filing taxes.