Reimbursement claims are the payment that your hospital, healthcare provider, diagnostic facility, or other healthcare providers receive for giving users any medical service.
In most cases, the health insurer covers the expense of all or part of the healthcare service provided. Depending on the insurance coverage plan, the user may be responsible for some of the cost. Otherwise, the healthcare insurance providers cover the entire cost of the health care.
This blog looks at how people can file a reimbursement claim and receive the claim amount from the insurer.In most cases, payment from insurance providers occurs after their client uses a medical service. This is why it is called a reimbursement.
Reimbursement Claims
Most healthcare services paid for by insurance are processed through a reimbursement system. After an insured person uses a medical service, the healthcare provider
either
sends a bill to the company responsible for covering your medical costs.
As a customer, you pay the bill and file for reimbursement of your expenses if you have an insurance policy.
In the case of an insured person, the amount billed depends on the service and the agreed upon coverage your health insurer has committed to pay for the service under the insurance policy.
Most private insurance companies negotiate their own rates for reimbursement with providers and hospitals.​ Some hospitals and providers sometimes will not accept patients whose insurance doesn't reimburse them for that specific illness unless it is an emergency.
Bear in mind that even when you are covered by health insurance, you may have to pay from your resources for procedures and services that are not covered by your insurance. This fee is your responsibility, and the insurance company is not bound to pay for it as the expense is not covered by the premium you pay against the policy. This is a common issue as many people do not fully understand what is covered under their policy and realize that after they need medical care.
The Reimbursement Process
The process of getting the medical bills reimbursed against eligible health insurance can be a time takingprocess. There are a lot of questions that arise when it comes to filing a reimbursement claim.
In the case of an expense that is eligible for reimbursement against your insurance claim, you need to let the insurance company or the agent know about your treatment or medical expense within the time frame specified for claims. If treatment is needed in an emergency, the insurer or agent can give the intimation after being admitted.
Once the treatment is completed, policyholders should collect all their bills, invoices and discharge document slips, discharge summary, and pharmacy bills. All these need to be submitted along with a reimbursement claim form. Some companies require a copy of your insurance card or policy document and a copy of the medical documents to show to insurance companies. Once everything is submitted, and the insurance company approves the claim, the insured person gets their approved claim amount within the processing time frame specified by the company.
Documents Required
The standard documents required when filing a reimbursement claim are the health card issued by the insurance company or agent, a clear copy of the hospital discharge summary, duly filled claim form, investigation reports (like X-rays, blood reports, etc.), invoices of pharmacy/chemist supported by respective prescriptions, copy of customer identification documents, and bank details for fund transfer purposes.
Bear in mind that all these documents should be carefully reviewed to ensure that they are accurate and reflect correct balances before sending them to the insurer. Before submitting the documents, keep a photocopy of the entire set of documents submitted. Copies of documents, like the claim form, will help you when filingclaims in the future. If any document is missing or incorrect, the claim can be declined, or the insurer may ask for resubmission of the correct document as soon as possible. This can cause unnecessary hassle, and it is better to ensure things are correct and available.
Submitting a Claim for Reimbursement
The usual method is the standard reimbursement process in which the policyholder shares the physical copies of their medical bills, claim forms, medical records like doctor's reports, and other medical and hospital bills to prove their medical expenses are genuine and file for the claim.
This set of documents is then submitted to the office's HR or admin departments for processing. Many smaller organizations make arrangements for the direct submission of claims to the insurance company.
Some insurance companies and third-party insurance platforms are now introducing online claim options for their customers. In these cases, clients can use their ID and passwords to log on to their insurance company's web page or its app and go to the claims tab if it is available there to share the medical bills and necessary documents.
After approval, which can take 2-10 working days for different insurance companies, the insurance company deposits the approved reimbursed claim amount into the linked bank account.
If some is lacking in the required paperwork or some formality is incomplete, the insurance company has the right to reject the claim. The claim can also be dismissed if there is any mistake in the paperwork submission. But this is usually very rare, leaving the insured party with hefty medical bills they paid out of their pocket and no support from their insurance claim.
The Reimbursement Approval Process
A reimbursement claim is usually reviewed within 2-3 business days. An approval or rejection notice will be sent via email. With more advanced web pages, users can track the claim's status from the website's Claims page.
The reimbursement method and timeline depend on the insurance you are using. Most people usually getreimbursed on your linked account via a direct deposit. Others release checks crossed in the policyholder's name. You need to refer to your insurance company's program policy for details.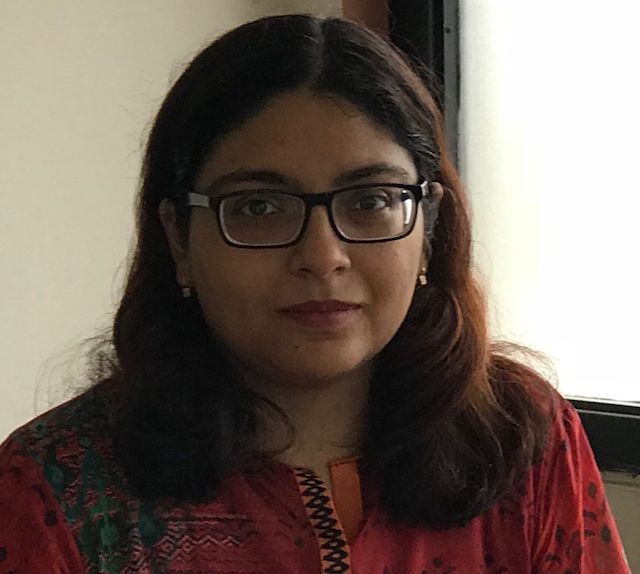 Sadia Zaheer holds a Masters in Business Administration from IBA, Karachi. After working in several financial institutions in Client Management, Corporate Lending, Islamic Banking and Product Management she jumped careers to pursue a career in writing.
She is a Finance, Business and HR Development writer with four years of experience. She reads a lot and takes care of her multiple cats to remain calm.