Employees look to their employers for support for issues like health and wellness benefits and even educational and training support.
Currently, employees and employers are struggling to cope with the ever-growing inflation and turbulent economic scenario. The situation is so dire that the statistics boggle the mind. How can we manage?
The challenge for small and medium businesses is even more significant. These companies are the ones that are most vulnerable to inflationary forces. This is because most small businesses have fewer funds and capital to cushion them from inflationary and money side hits. Add to that the need to support employees, and the pressure on a small business manager rises.
What Steps to Take?
We all agree that employees and employers are all concerned, but what measures can be taken to make the situation bearable for all sides? First, as employers, we need to recognize that there is a problem for the salaried class and try to take steps to solve this.
Employers need to think about how they can help their employees without exceeding their budgets and financial plans.
So how can employers help out their employees? Here are some options for HR leaders to consider:
Inflation Linked Support
Those companies that can afford to, can offer inflation-linked salary rises or bonus pay for the short term (if they cannot commit to a long-term raise). Many businesses are doing this to help their employees cope with the current high cost of living.
In case of vacancies, managers can promote people from within the business compared to hiring new employees. This is an excellent option to save money and improve employee retention. Being transparent about the limitations on wage increases and offering other less expensive benefits to compensate are other ways to address the problem.
Giving such support needs to be prioritized for lower-income staff. For people with low earnings, the rising costs of essentials are particularly painful. These people spend over 85% of their income on bare essentials, so a rise in prices has a considerable impact on their spending. In comparison, those in the higher income brackets spend less than 50% of their income on essentials, so they have a more significant margin to handle rising costs.
Fuel support, corporate social responsibility and other miscellaneous funds already budgeted for can be diverted to ensure that the most vulnerable segment of society is protected from inflationary pressures.
Salary Increases and Bonuses
A straightforward option to help employees with increasing inflation is to give them pay raises. However, since pay raises are a permanent option, not every employer is stable or cash sufficient enough to increase salaries. Bonuses are another one-time option. '
Another option for companies that are concerned about earnings and cash flows is to link bonuses to company performance and hand out more bonuses, compared to salary increases to help employees.
Non-Financial Based Relief
The reality remains that we all need as much monetary support as we can at present, and companies can explore non-financial options (for them) through which they can support employees.
Explore Options for Remote and Hybrid Working
With rising fuel and utilities, the company can explore ways in which it can adopt remote and hybrid work options. This way, the company can help its employees save on fuel, lunch, and commuting expenses, while it can save on office running expenses. In addition, many working couples can save on childcare and nanny expenses if this is adopted over the long term.
If this is adopted for the long term, employees that work remotely can move away from expensive localities or move closer to their families. In addition, those staff that continues to work full time from the office can get pay boosts for their daily commute.
Assess Employee Benefits and Renegotiate Where Possible
Managers can usually reexamine their employee healthcare costs and packages to make a better deal, particularly in cases with no or minimal premium claims. For example, many companies offer premium support or reductions if the minimum claim threshold hasn't been crossed.
Bigger organizations can also pick plans where no-claim rewards are passed on to their employees' retirement funds. This is an effective means of ensuring that employees are rewarded financially, without the business bearing any financial cost.
Communicate About Benefits
Employers need to reassess how they connect with their staff. Communicating the benefits that are useful in current times can be helpful. For example, most employers have financial wellness benefit plans in place for employees. They just need to educate staff on how to utilize them to the maximum. Employees that have recently come under tax umbrellas should be guided on how to manage their taxes and deductions.
Invest in Supportive Perks
Invest in other non-financial perks. For example, if you are doing business with a supermarket, work on a discount plan for your staff. This is a win-win situation as it supports your client while benefiting your employees. In addition, some companies usually issue loyalty or company cards for groceries and gas, which can go a long way in ensuring staff see that they are cared for during current challenging times.
Many other businesses offer staff benefits like student loan assistance, daycare subsidies, or education allowances. These are offerings that can directly help an employee's monthly expenses. Investing in such benefits usually pays off for organizations as employees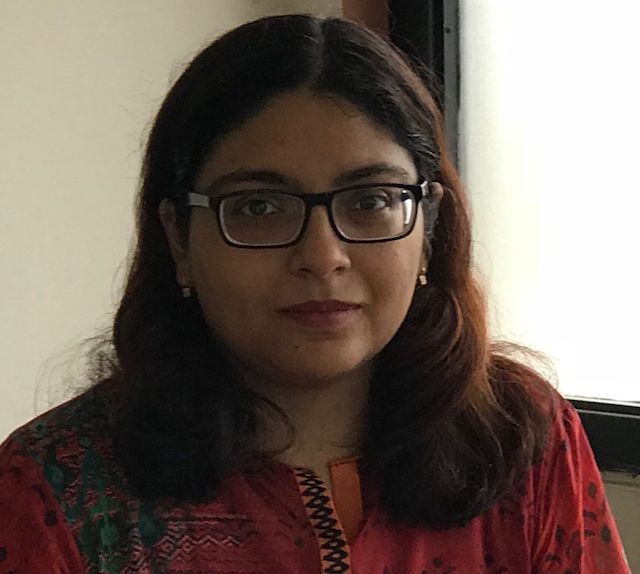 Sadia Zaheer holds a Masters in Business Administration from IBA, Karachi. After working in several financial institutions in Client Management, Corporate Lending, Islamic Banking and Product Management she jumped careers to pursue a career in writing.
She is a Finance, Business and HR Development writer with four years of experience. She reads a lot and takes care of her multiple cats to remain calm.