Health is wealth, as goes the old saying. These words make more sense when you pay for some treatment from your pocket. Stressful and sedentary lifestyles and pollution of the environment and food have made staying healthy a significant challenge.
The majority of working people realize the importance of being covered by health insurance. And being insured has its set of advantages. However, when you claim your insurance policy, your insurer might tell you that they won't pay out or will only pay part of the amount you've claimed. There are reasons why this can happen and several steps you can take to address such a situation.
The primary reason for rejection is usually if the insured party did not disclose a pre-existing disease at the time they bought an insurance policy. However, there are also other reasons for a claim to be dismissed.
5 Common Reasons for Claims Rejection
Wrong Insurer Information: Any error, such as a spelling mistake in filling out the form or a genuine attempt to hide critical information like age, annual income, lifestyle and family health details, will always lead to claim rejection. While fundamental errors will be corrected, withholding information leads to not just rejection of the claim but, ultimately, termination of the policy.
Since the sum insured is based on the insured's annual income and health status, providing false income and improved health details in an attempt to get a higher sum insured can also lead to the rejection of claims.
Pre-existing Illness: Insurance holders usually buy insurance with their future health treatments in mind but are either not informed or forget that pre-existing ailments are not covered. Many try to hide their medical details, which is always a reason for claim rejection.
Most insurance companies do not cover pre-existing diseases such as high blood pressure, so any medical expenses incurred for treating these will not be covered. This is done to prevent misuse of insurance, as many people opt for insurance just before hospitalization for an existing medical condition.
Unawareness of Exclusion Clauses: Just like pre-existing illnesses, insurance coverage has other exclusions. These are listed on all policy documents, but most policyholders often miss out on reading these terms and conditions. It is clearly stated that an injury caused while being drunk or doing adventurous sports will not be covered.
Similarly, there is a waiting period of at least 30 days from the date of the policy issuance. In this period, no claim should be made for medical treatment. This waiting period is not applicable in a case of an accident, provided that the accident didn't occur due to the insured party's intoxication. If you need to file a claim, read through the exclusions (always listed in fine print) before filing for insurance.
Policy Lapse: The insurance sector is full of examples of people who delay renewing their insurance policies. During this delay, their insurance policy expires, and any claims filed are rejected since their policy becomes inactive. As a policy lapse on its last day, even admission to the hospital just a day later means that claims will be denied. This is the reason why there is so much emphasis on renewing the policy well before the deadline.  
Delay in informing the Insurer: A fatal accident or illness can be a traumatic experience where a person or their family members may not focus on operational issues like reporting to the policy provider. This mistake can add to their worries.
Most health insurance policies mention that the insurer should be informed within 24 (or 48) hours of hospitalization. Otherwise, no coverage will be provided. Therefore, it is essential to take the policy from a provider who is available 24×7 and responds swiftly. Also, authorize a nominee who can inform the insurer and take care of the rest of the paperwork in case the policyholder can't.
What To Do If Your Claim is wrongly Rejected
In case the five reasons for rejection given above don't apply to your case, do the following:
Check Policy Documents
Check your policy details to see if the reason for the rejection applies. The reason can be challenged if you are sure it was rejected without explanation. This is because these decisions can be overturned after appealing to the Financial Ombudsman Service
Check All the Details in Your Policy
While checking your policy keep the following in mind
Note down the clause, or highlight the exact wording in your policy that says you're covered as it will be needed.
If the wording is too technical or poorly explained, note that down too. An insurance company is bound to provide transparent information, and they must give a reasonable explanation for refusing to pay a claim.
An insurance company can't reject a claim if the insured party took reasonable care to answer all their questions honestly and to the best of their knowledge. If the insurer didn't ask for information, they now say should have voluntarily been disclosed. Note that down too.
Make sure that you file all communication and any other documentation that relates to your policy.
For example, if you sent your insurance company a letter advising them of a change in your health status (which is the responsibility of any insured party), try to find a copy of the letter.
When you are sure your claim shouldn't have been rejected, get in touch with the insurance company. You can call the company and speak to their complaints handlers or write a formal letter of complaint and send it to the contact in the insurance company's complaints procedure.
Your complaint should then go through the insurance company's internal claim review process. If you bought your policy through an insurance broker, they can make the complaint on your behalf. You can appeal your claim rejection through them to save yourself the hassle.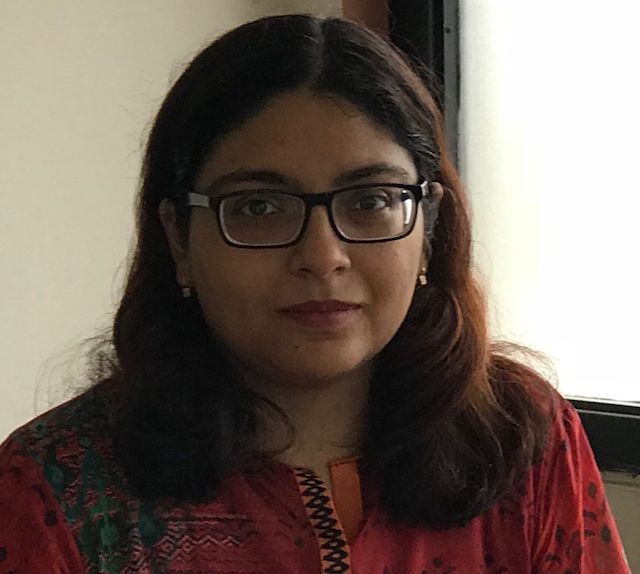 Sadia Zaheer holds a Masters in Business Administration from IBA, Karachi. After working in several financial institutions in Client Management, Corporate Lending, Islamic Banking and Product Management she jumped careers to pursue a career in writing.
She is a Finance, Business and HR Development writer with four years of experience. She reads a lot and takes care of her multiple cats to remain calm.