The expectations from life after retirement has changed considerably over the past few years. In comparison to older generations, we anticipate much more from life after work. Travelling around the world, seeing exotic new places, taking the family out, pursuing hobbies are just a few of the many things we have in our minds.
With retirement age limit getting lower by the day in the private and public sectors, we now need to plan for much longer retirement periods. This requires serious planning to afford the lifestyle you want to live after retirement. But with expenses on the high and turmoil of an economic situation globally, the retirement life everyone plans for seems to be a long shot.
Popularity of Provident Funds in Pakistan
Majority of countries have retirement savings schemes funded by employers. Most of these schemes are based on dual contributions by the employer and their employees. These schemes are a popular and effective means of savings through an employee's working life to pay pensions on retirement. In Pakistan there isn't a worthwhile social security system. Support for the retired is mainly provided through the family and is usually insufficient. This is a prime reason why provident funds are so strongly favored by the employees.
Retirement is the stage where people stop regular work completely. Many people opt for semi-retirement since they need to continue earning to meet their living expenses. It is a stage of life where income reduces but expenses are the same.
Retirement as the stage of life where we should be able to appreciate life and the beauty of the world around us. Unfortunately for many, people that have not planned for their retirement, it is a stage defined by:
Limited income
Healthcare issues
Dependency on children
Difficulty in meeting expenses
Sacrifices and hardships.
Again, this is where retirement savings options like gratuity and provident funds play a significant role in augmenting retiring personnel's financial position.
Employee/Employer Investment Options
Employees usually get retirement savings options through their employer in the form of employee provident funds, gratuity, and superannuation schemes. However, many of the younger generation of employees, that are working for starts ups, offshore employers or that are part of the gig economy do not get any benefits. Such employees also fail to plan for the long term and can end up worried about their financial security over the long term.
In this regard, opting for provident funds through self-investment is advisable. Many smaller businesses in Pakistan opt for third party provident fund options as these allow them to ensure better retirement planning for their staff.
Provident Funds
A provident fund is a retirement savings scheme that adds up monthly contributions of funds and invests it. This allows it to provide financial security to employees in their retirement years. A provident fund is a voluntary and contributory savings fund, where both employees and employers pay in a specific percentage of the employee's salary. The accumulated funds are then invested in various financial instruments, such as stocks, bonds, and fixed deposits, to earn returns.
Provident fund schemes differ in terms of how they are funded. These include:
Defined Benefit: This provides entitlement to a "fixed benefit" usually a proportion of salary in the last few years before retirement. The investment risk lies entirely with the employer/ scheme sponsor.
Defined Contribution: Benefits paid out of the scheme are directly related to the contributions made, and the returns earned on those investments during the pre-retirement period. An annuity or draw-down scheme is required on retirement. The investment risk lies entirely with the scheme beneficiary.
Security of Provident funds in Pakistan
Provident funds in Pakistan are regulated by the Employees' Provident Fund and Miscellaneous Provisions Act, 1952. This act requires businesses with a specific number of employees to establish and manage a provident fund for their workers. These funds are controlled by the Employees' Old-Age Benefits Institution (EOBI), a government body responsible for managing the provident fund contributions and disbursements.
By offering their employees a provident fund scheme, companies can attract and retain talent, increase employee satisfaction, while enjoying various tax benefits. In addition, provident funds empower employees to plan for their financial future, offering retirement security and peace of mind.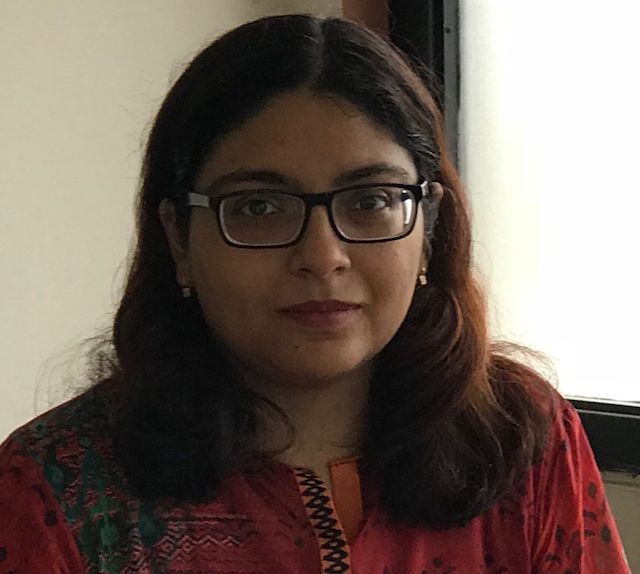 Sadia Zaheer holds a Masters in Business Administration from IBA, Karachi. After working in several financial institutions in Client Management, Corporate Lending, Islamic Banking and Product Management she jumped careers to pursue a career in writing.
She is a Finance, Business and HR Development writer with four years of experience. She reads a lot and takes care of her multiple cats to remain calm.